CALITZDORP town ward councillor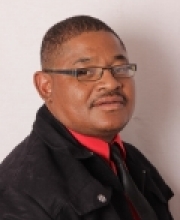 Our town Ward counsellor is Werner Meshoa
Ward 2
Cell 063 350 0045 (2018.04.24)
Office no 044 2133 828
Werner is our representative if we have problems.
He is employed as our link with the Municipality.
 Please note that t
his page
has been set up to inform the community
of public and feedback meetings.
Thank you.
32 Church Street Ladismith 6655
PO Box 30 Ladismith 6655
Tel 028 551 1023
Fax 028 551 1766
E-mail: info@kannaland.gov.za
www.kannaland.gov.za
In 1913 the town of Calitzdorp was granted municipal status.
The Municipality ran successfully as an individual entity with a pleasing financial credit balance.
The Local Government: Municipal Structures Act 117 of 1998 ("the Structures Act") resulted in the amalgamation on 5 December 2000, of several independent municipalities in the area – namely Calitzdorp, Ladysmith, Zoar and Van
Wyksdorp – to become the Local Municipality of Kannaland.
Both the administrative and legislative seats of Kannaland Municipality – classified as a Category B municipality – are located in Ladismith, with satellite offices in Calitzdorp, Vanwyksdorp and Zoar.
Kannaland Municipality is responsible for basic service provision to the towns of Calitzdorp, Ladismith, Vanwyksdorp and Zoar, as well as the surrounding farming communities.
This Local Municipality in turn falls under the Eden District Municipality based in George
The Municipality – which covers an area of 4,758 km², has the smallest population – according to the 2011 Census,
24 767 people – and the smallest economy in the Eden District.
Kannaland Municipality chose a logo to represent the area and described it in their Annual Report of 2009. as
follows:
"The kanna flower, unique to our district and after which our district is named

A light green swoosh, representing Route 62
on which we are situated, as well as our embracing of the community
The K symbol, reinforcing our name and our bond to the community
The use of shades of green reflects the vegetation that surrounds us in our lush river valleys, highlights the vital importance of sensitivity to environmental and ecological issues in our area, and indicates our commitment to growth and productivity"
Get all the latest Kannaland Municipality Eyewitness News here : http://ewn.co.za/Topic/Kannaland-Municipality