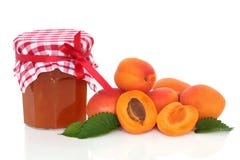 2017 Apricot Jamboree
9 December 2017
at the Calitzdorp Station
JAM MAKING MARATHON
The Calitzdorp Community Chest is holding a
JAM MAKING MARATHON
from 07:00 on Saturday 09 December 2017. All proceeds from the sale of the jam will go to the community chest for use on projects in the town.
Our target is 1 000 bottles of jam. On Saturday we start making jam from 07:00. Book a burner and come and make a batch of jam (should take around 1 hour). We should be busy until around 19:00.
Even if you do not want to cook jam there is always something you can help with (assistance with the sterilization and labelling of bottles, etc.).
Burners can be booked by contacting the tourism office on 044 213 3775, or emailing us on tourism@calitzdorp.org.za
Indicate your time preference and how many you are in your group. Also important are your contact details so we can confirm with you. In order to achieve this we need: 350kg Fruit, 350kg of Sugar, Bottles, Labels, Gas & Labour.
Pre-packed bags of 2kg pitted apricots, will be for sale if you wish to make jam at home or freeze for jam making later on in the year.
We are calling on all to help us achieve our target, remember: Many hands make light work!